IT Village Project

IT Villages Project:
The project is called "Kampung IT". It is an NGO project, still to be registered.
Problem Description:
Indonesia is an archipelagic country extending about 5,120 kilometres from east to west and 1,760 kilometres from north to south, with over 18,000 islands. To set up a quality education institution in Indonesia is a costly and challanging process, particularly in remote areas.
Problem Solution:
To set up 'Kampung IT' (IT village) in every province in Indonesia from Sabang to Merauke, to create a knowledge distribution centre.
Social and Environmental Impact:
Through leveraging IT, everyone is empowered to increase their education and knowledge without the need to move from their current location, creating a positive flow on effect to their overall livelihood, as well as the livelihood of future generations.

IT Workshop Kediri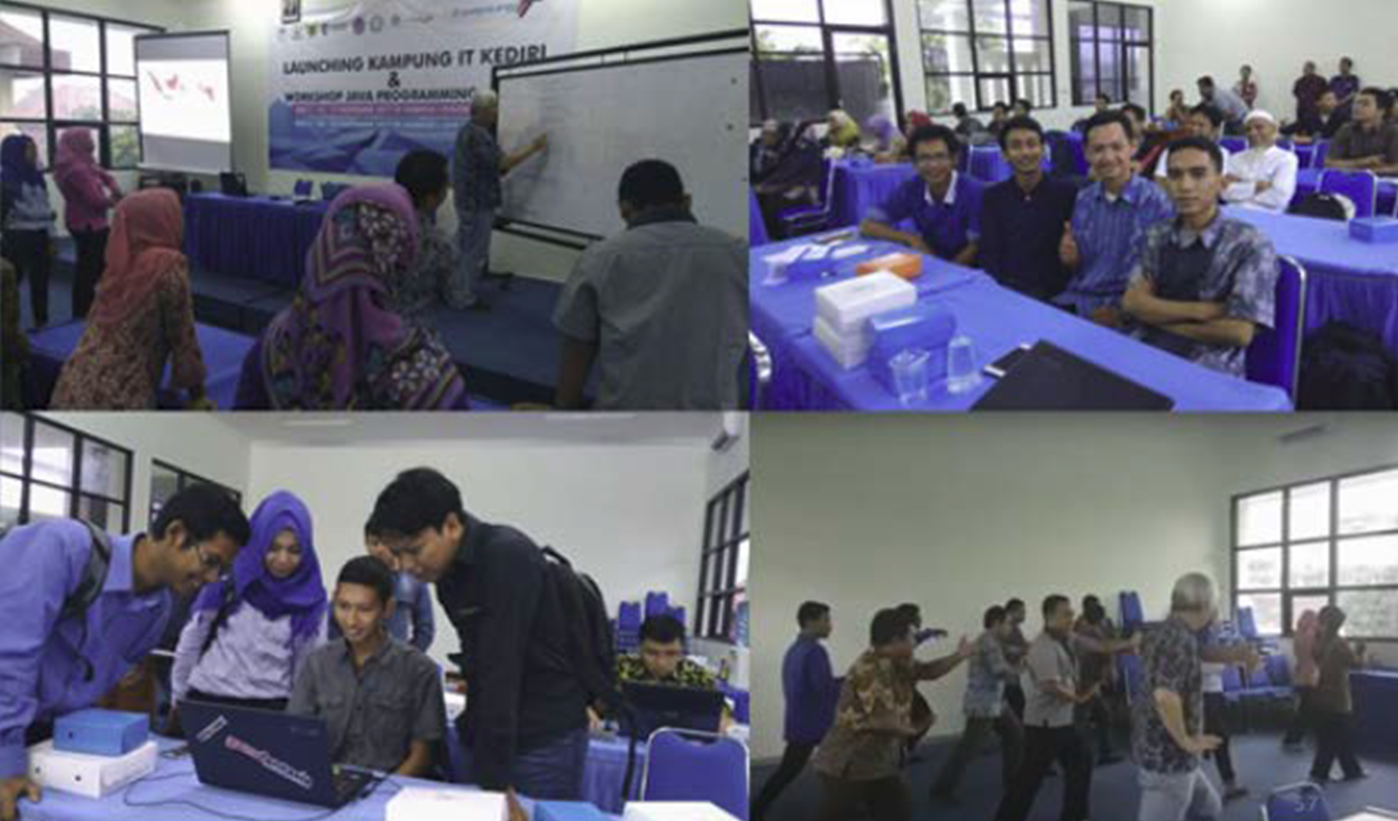 MoU Signing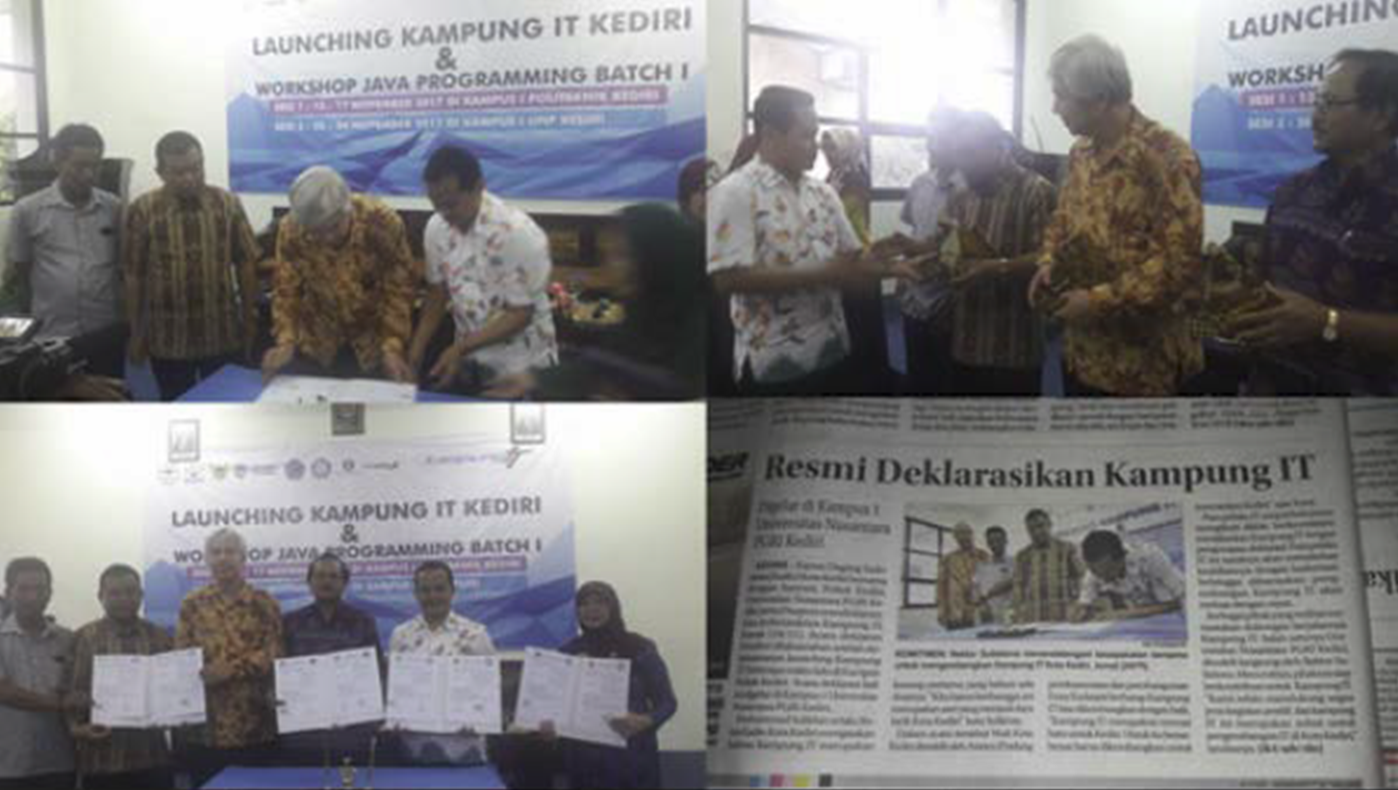 Kampung IT Kediri (IT Village in Kediri, East Java)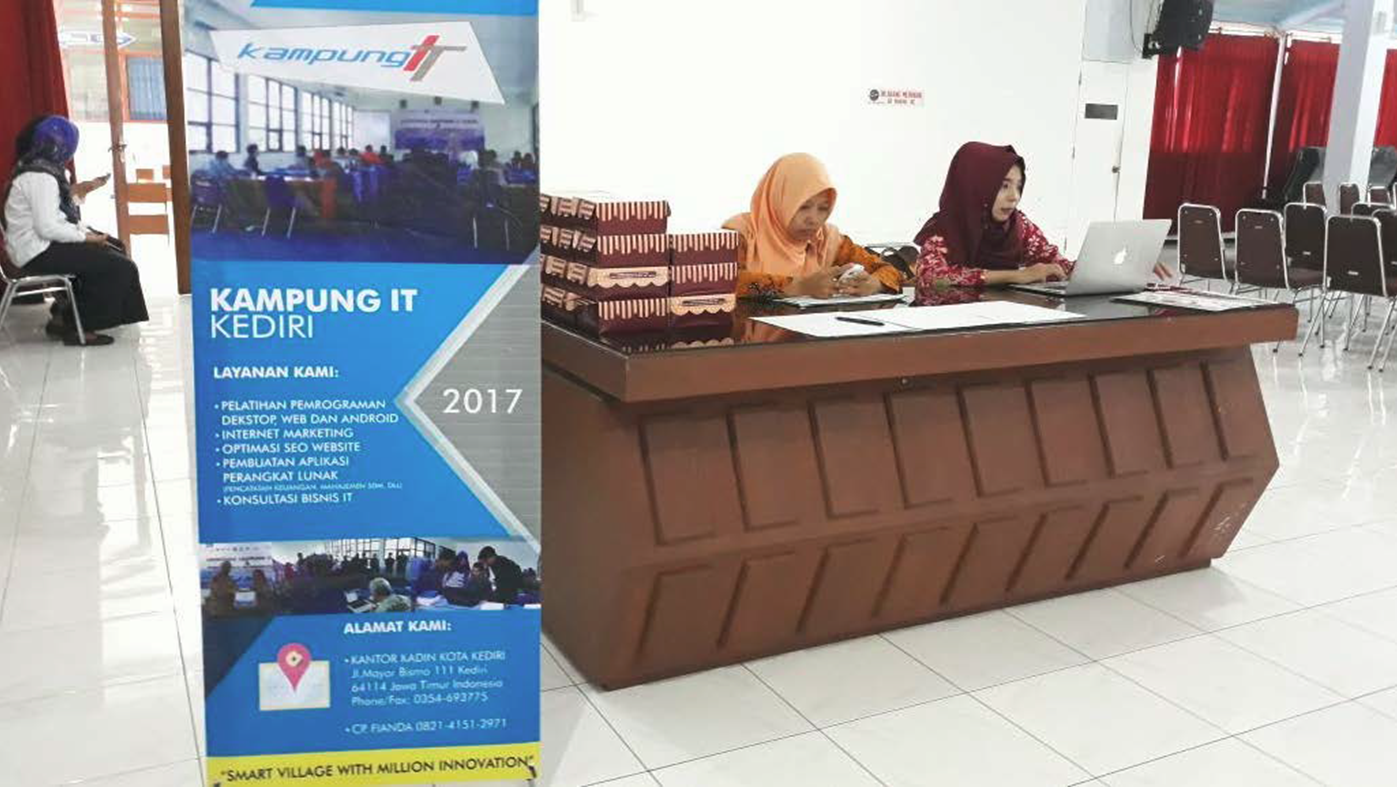 Kediri Mayor Launching Kampung IT, the only one in Indonesia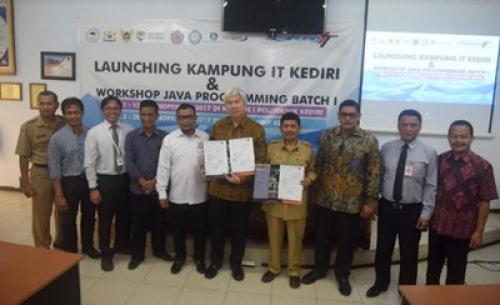 Kediri (
beritajatim.com
) - Kediri Mayor Abdullah Abu Bakar opened the Launch of Kampung IT Kota Kediri and the Java Programming Workshop at Kediri Polytechnic Campus I,
Monday
(13/11/2017).
This program is the first of its kind in Indonesia. "I am very happy and very supportive of this program," said Abdullah Abu Bakar. His hope is that this program will continue to run and grow, with the aim of increasing the competence of programmers in Indonesia, starting in Kediri.
"Everyone is using IT. Kediri City is now also using online-based services such as the Voice of Citizens of Kediri, about the administration of population, online licensing, UN online, etc. My hope for the IT program is that it will help to simplify IT-based services in the community", he added.
"Since we do not have enough agriculture land, what we can do is to improve the technology industry," he added.
The 2 week workshop was held in two sessions. The first on 13-17 November 2017 in Polytech of Kediri and the second was held on 20-25 November 2017 in UNP University of Kediri. In addition, an MoU between Polytech of Kediri and Wirasoft was signed.
"Hopefully one day Kediri City will become the Silicon Valley of Indonesia.", said workshop keynote speaker, Rudolf Wirawan (CEO of Wirasoft Consulting and Vice President of the Indonesia Diaspora Network for Australia).

One of the participants, Rudi Kurnyawan of Sanyuri, welcomed the event with the hope of developing Kediri to become more competitive.
The event was attended by the Chairman of Kadin of Kediri-HM. Sholikin, representatives from BI branch Kediri, Bank Jatim Branch Kediri, Chairman of Sanyuri Kota Kediri - Drs. Setyohadi, representative of Diskominfo- Haris Candra Purnam, Director of Polytechnic of Kediri-Drs. , Rector of UNP campus, Cahaya Surya, STIMIK, UNIk, and followed by 24 participants including lecturers, students and alumni of Poltek and general public.

Kediri Awarded for Smart City 2017 from Vice President Jusuf Kalla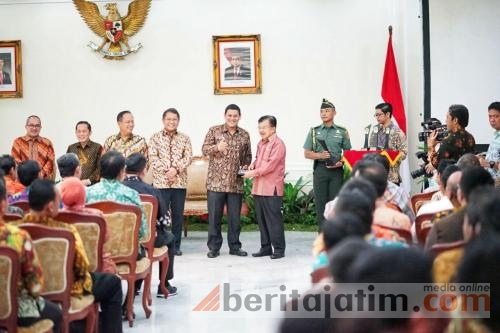 Kediri (beritajatim. com) - Mayor of Kediri, Abdullah Abu Bakar won the Indonesia City Smart Rating Ceremony (RKCI) 2017. This award was given to 15 cities directly handed over by Vice President Jusuf Kalla at the Vice President's palace on Monday (11/12/2017).
Kediri received an award for the Medium City category. Besides Kota Kediri, the recipient of the award for Big City, namely Surabaya, Bandung, Semarang, Bekasi, South Tangerang; Medium City, namely Denpasar, Binjai, Manado, Yogyakarta; and the Small Town, namely Magelang, Sawahlunto, Bontang, Tual, and Bukittinggi.